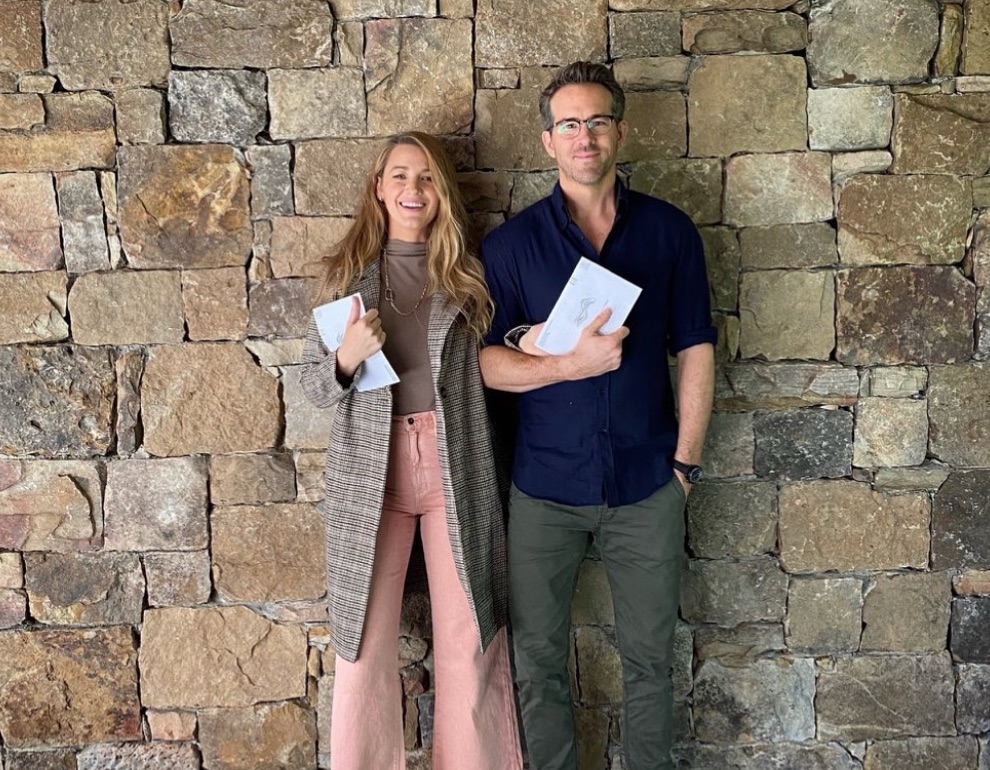 Blake Lively is sick of the paparazzi. Best known for her TV series Gossip Girl and the movies A Simple Favor and The Shallows, Blake took to Instagram Monday morning to criticize the disturbing way one photographer took photos of her and her three children, James, 6, Inez, 4, and Betty, 1, with husband Ryan Reynolds. The mother and daughters were out exploring New York City when a photographer stalked them in a way Blake called "frightening."
Blake spoke out about the incident on an Instagram post by Daily Mail Australia, showing two photos of Blake -- with one of her smiling and waving and the other with her daughters. The post was captioned: "Blake Lively is a hands-on mum as she expertly wrangles ALL THREE daughters while out in NYC."
But in her comment on the post, Blake revealed the context behind the photos, calling the images "deceitful."
"My children were being stalked by a man all day, jumping out, and then hiding," Blake wrote. "A stranger on the street got into words with them because it was so upsetting for her to see."
She then went on to criticize the news outlet directly. "When I tried to calmly approach the photographer you hired to take these pictures in order to speak to him, he would run away — and jump out again at the next block," the actress wrote. "Do you do background checks on the photographers you pay to stalk children? Where is your morality here? I would like to know. Or do you simply not care about the safety of children?"
"Please delete. C'mon. Get with the times," Blake concluded.
The actress received immediate and widespread support, prompting Daily Mail Australia to remove the post from their page. Another account, @commentsbycelebs, reposted the photo with her comment, and masking her children's faces. Blake thanked the account for sharing and offered up some recommendations for how to handle similar issues in the future.
"One simple thing people can do is stop following and block any publications or handles who publish kid's pictures. Feel free to report them. Or send a dm sharing why you don't follow them," Blake wrote. "It's a simple way of only aligning with publications who have morality. And so many do."
She said that viewers play a big role in what gets posted or published.
"If that audience makes it clear they don't want something — like photos of children obtained by men frightening and stalking them — the publication or account will do what the audience wants. It's the only way that so many have already stopped. Because the people demanded it. So thank you to everyone who's made that difference already. And thank you again for sharing." ~Cassandra Coleman