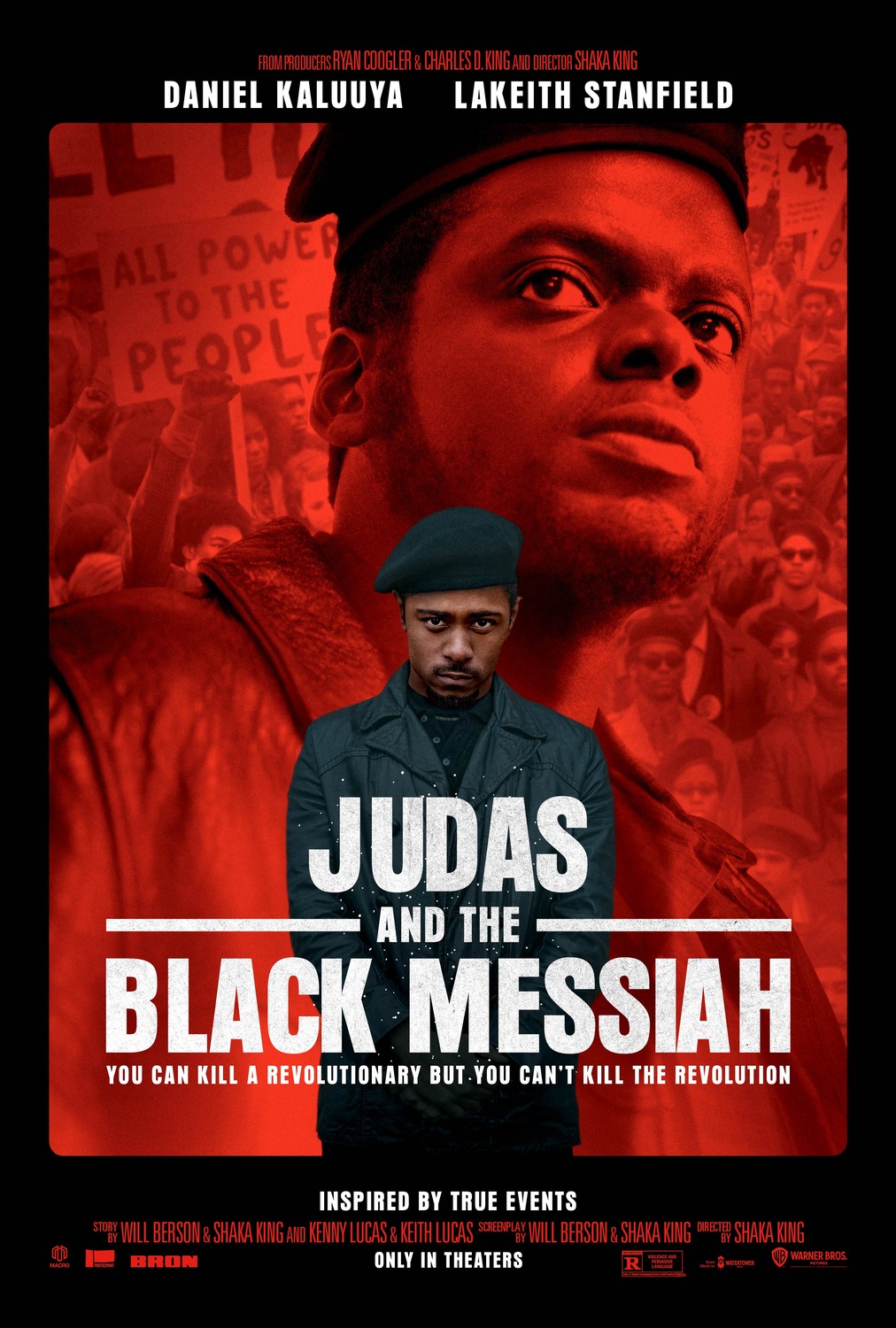 There are several new movies being released today, including Judas and the Black Messiah starring LaKeith Stanfield and Daniel Kaluuya, the drama Land starring Robin Wright and the new Studio Ghibli animated movie Earwig and the Witch. Watch the trailers below to decide what you want to see at the cinema this weekend! ~Sean Olegario
Judas and the Black Messiah - Fred Hampton (Daniel Kaluuya) is the passionate chairman of the Illinois Black Panther Party. His activity gets the attention of the FBI, so when William O'Neal (LaKeith Stanfield) gets into trouble with the law, agent Roy Mitchell offers to get the charges dropped in exchange for William becoming an FBI informant.
William poses as a Black Panther follower and helps the FBI get into Hampton's inner circle, but his situation becomes dangerous when the Black Panthers suspect there's a rat in their midst. Click here for showtimes.
Earwig and the Witch - Erica (Taylor Henderson) is an orphan, but she's determined not to be adopted. Nonetheless, one day Bella Yaga and a man named The Mandrake visit the orphanage and decide to adopt Erica. When they reach Bella Yaga's home, the woman informs Erica that she is a witch. Thrilled, Erica asks Bella Yaga to teach her how to be a witch, too. Playing in select theaters. Click here for showtimes.
Land - In the aftermath of an unfathomable event, Edee (Robin Wright) finds herself unable to stay connected to the world she once knew. In the face of uncertainty, she retreats to the magnificent, but unforgiving, wilds of the Rockies. After a local hunter (Demián Bichir) brings her back from the brink of death, she must learn how to adapt and find a way to live again. Click here for showtimes.
Supernova - Middle-aged couple Sam (Colin Firth) and Tusker (Stanley Tucci) are traveling across England's picturesque Lake District region in their old RV to visit friends, family, and romantic places from their past. With Tusker's memory fading quickly due to dementia, Sam finds that their time together is the most important thing they have. Playing in Regina and Saskatoon. Click here for showtimes.
A Writer's Odyssey - This movie tells the story of Kongwen Lu (Dong Zijan), the author of a fantasy novel series following a heroic teenager, also named Kongwen, on a quest to end the tyrannical rule of Lord Redmane, under the guidance of a Black Armor. Through a strange twist of fate, the fantasy world of the novels begins to impact life in the real world, leading Guan Ning (Lei Jiayin) to accept a mission from Tu Ling (Yang Mi) to kill the author. Playing in select cities. Click here for showtimes.