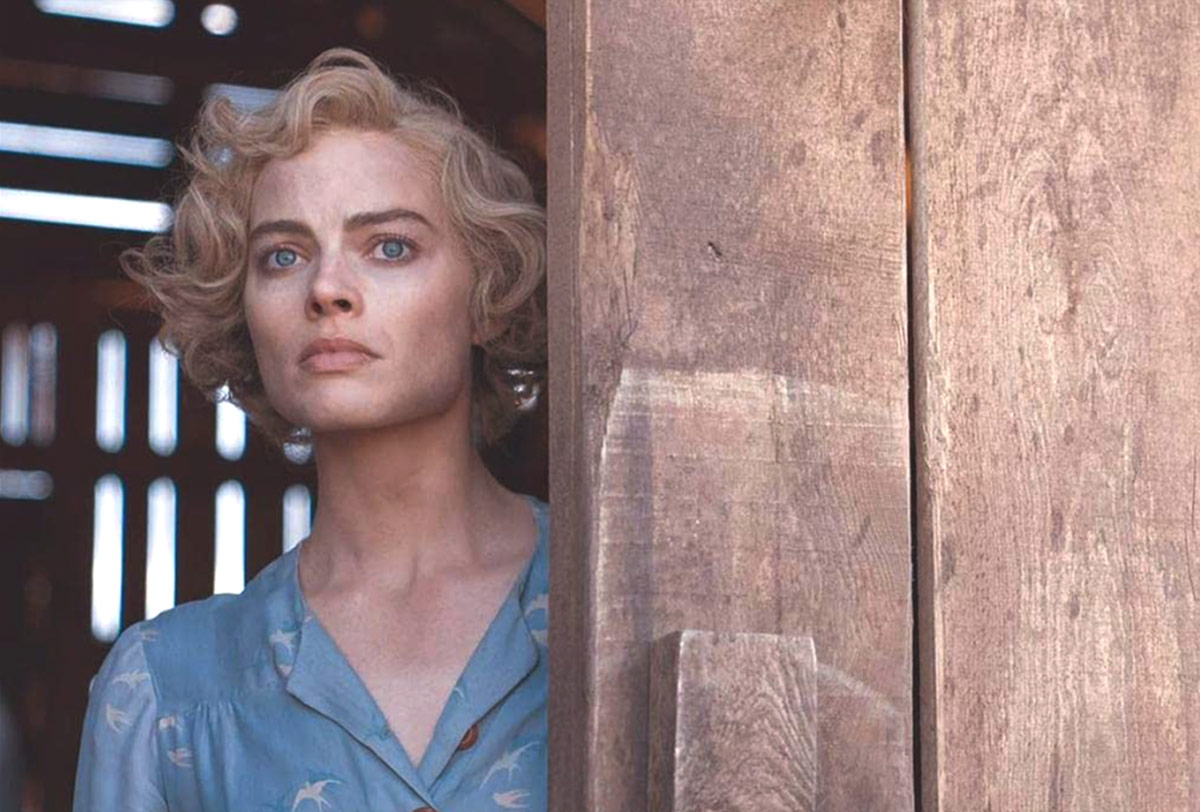 Check out the new DVDs, Blu-rays and streaming shows (Netflix, Amazon Prime Video, BritBox, Disney+, Acorn TV, Sundance Now) coming out this week, including Come Away starring Angelina Jolie and David Oyelowo, and Dreamland starring Margot Robbie (pictured here).  ~Alexandra Heilbron
The Climb - Kyle and Mike are longtime best friends who share a close bond. While bicycling in France, Mike lets it slip that he slept with Kyle's fiancée, Marissa. This shattering bit of news takes the wind out of Kyle, who wants nothing more to do with Mike. However, because Kyle was basically Mike's only friend, this sends Mike into a tailspin. He becomes depressed, gains weight and drinks to excess, while Kyle achieves success in his career. To Kyle's dismay, his family takes pity on Mike and invites him over for Christmas. Available on DVD, Digital and VOD.
Come Away - Eight-year-old Alice, her mischievous brother Peter and their brilliant older sibling David let their imaginations run wild one blissful summer in the English countryside. Encouraged by their parents Jack (David Oyelowo) and Rose (Angelina Jolie), the kids' make-believe tea parties, sword fights and pirate ship adventures come to an abrupt end when tragedy strikes. Alice seeks temporary refuge in a wondrous rabbit hole while Peter permanently escapes reality by entering a magical realm as leader of the "Lost Boys." Available on DVD/Blu-ray/Digital and VOD.
Dreamland - In the 1930s in Texas during the Depression, Eugene Evans' family farm is on the precipice of foreclosure. When he finds notorious bank robber Allison Wells (Margot Robbie) hiding in their barn, his immediate thought is to turn her in to collect the bounty on her head. When she asks him for help, he listens to her story and realizes he needs to help her, no matter what the authorities say. Available on DVD/Blu-ray/Digital and VOD.
The Rental - Charlie (Dan Stevens) and his wife Michelle (Alison Brie), along with his brother Josh and his girlfriend Nina — rent a house on the ocean for a weekend getaway. However, they get a weird vibe from their host Taylor. When they find a hidden camera in the bathroom, they decide the vacation is over and make plans to leave the next morning. That night, a series of incidents lead to something far more sinister, as well-kept secrets are exposed. Debuts Jan. 22 on Amazon Prime Video.
January 18
Charlie's Country (Sundance Now)
Danger UXB (Acorn TV)
For Ahkeem (Sundance Now)
Nothing Trivial: Series 3 + Finale (Acorn TV)
The Rape of Recy (Sundance Now)
The Wipers Times (Acorn TV)
January 19
2012 (4K ULTRA HD/Blu-ray/Digital)
The 2nd (Digital/VOD)
Always and Forever (DVD/Blu-ray/Digital/VOD)
Clapboard Jungle (Digital)
The Cleansing Hour (DVD/Digital/VOD)
The Climb (DVD/Digital/VOD)
Come Away (DVD/Blu-ray/Digital/VOD)
Dreamland (DVD/Blu-ray/Digital/VOD)
The Friendliest Town (DVD/Blu-ray/Digital/VOD)
Hearts and Bones (DVD/Blu-ray)
Hello Ninja: Season 4 (Netflix)
The Kid Detective (DVD/Digital/VOD)
Let Him Go (Digital)
Make Up (Digital/VOD)
Max Cloud (DVD/Blu-ray/Digital/VOD)
Miss Juneteenth (DVD/Digital/VOD)
The Night Caller, Episode 1 (Sundance Now)
Spiral (DVD/Blu-ray/Digital/VOD)
The Village in the Woods (DVD/Digital/VOD)
Wander (DVD/Digital/VOD)
January 20
Daughter From Another Mother (Netflix Original)
The Bay: Season 2 (BritBox)
Spycraft (Netflix Original)
January 21
Call My Agent!: Season 4 (Netflix Original)
Gigantosaurus: Season 1 (Netflix)
Money Plane (Amazon Prime Video)
Riverdale: Season 5 (Netflix Original)
January 22
Agent Revelation (VOD)
Blown Away: Season 2 (Netflix Original)
The Book of Life (Disney+)
Busted!: Season 3 (Netflix Original)
Drumline (Disney+)
Extras – Beyond the Clouds: The Finishing Touches (Disney+)
Fate: The Winx Saga (Netflix Original)
Flack: Season 1 (Amazon Prime Original)
Flicka: Country Pride (Disney+)
Flicka 2 (Disney+)
Identifying Features (Digital)
Jurassic World Camp Cretaceous: Season 2 (Netflix)
Our Friend (Digital/VOD)
Pixar Popcorn (Disney+)
The Rental (Amazon Prime Original)
So My Grandma's a Lesbian! (Salir del ropero) (Netflix)
The White Tiger (Netflix)
Tres Caminos: Season 1 (Amazon Prime Video)
Jessy & Nessy: Season 1 (Amazon Original)
WandaVision: Episode 3 (Disney+)
January 23
Love (ft. Marriage and Divorce) (Netflix Original)