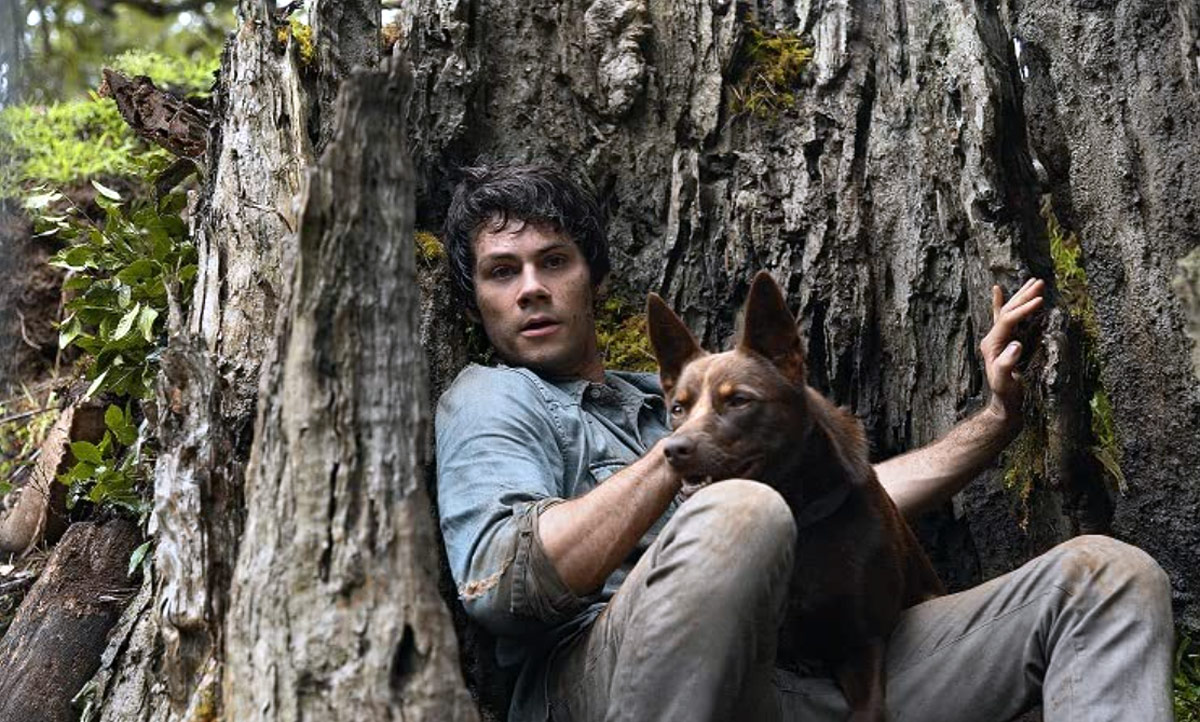 Check out the new DVDs, Blu-rays and streaming shows (Netflix, Amazon Prime Video, BritBox, Disney+, Acorn TV, Sundance Now and Apple TV+) coming out this week. ~Alexandra Heilbron
Love and Monsters - Seven years earlier, the irradiated fragments of a comet dropped down on Earth, causing all the reptiles, insects and amphibians to mutate, turning them into monsters that eat humans. Joel (Dylan O'Brien) lost his parents in the chaos and has been living in a colony underground since then. Desperate to reconnect with his girlfriend, he believes he's discovered her whereabouts and sets out on an 85-mile journey to find her. Along the way, he meets expert hunter Clyde (Michael Rooker), who teaches him how to survive. Available on DVD/Blu-ray/VOD/Digital.
Yellow Rose - Since arriving from the Philippines, Rose Garcia (Eva Noblezada) and her mother Priscilla (Princess Punzalan) have lived at a motel on the outskirts of Austin, where Priscilla works as a cleaner. Rose goes to high school and plays guitar, hoping to one day become a country music performer. When she goes out with a friend to listen to music one night, she returns to see her mother being taken into custody by Immigration and Customs Enforcement after a raid on the motel. With no place to go, Rose has to figure out her next step. Available on DVD/VOD/Digital.
Pieces of a Woman - Martha (Vanessa Kirby) and Shawn (Shia LaBeouf) are eagerly expecting their first baby. When Martha goes into labor, their chosen midwife isn't available so a substitute midwife (Molly Parker) is sent to the house instead. Complications interrupt their planned home birth, sending the couple spiralling into tragedy. While Shawn is distraught and wants to take the midwife to court, Martha responds quietly, going back to work. Debuts on Netflix January 7.
January 4
A Suitable Boy: Episode 6 - Season Finale (Acorn TV)
Abduction (Netflix)
The Bone Detectives (Acorn TV)
The Crimson Petal and The White (Acorn TV)
Trouble the Water (2008) (Sundance Now)
The Wait (2013) (Sundance Now)
January 5
12 Hour Shift (DVD/Blu-ray/VOD/Digital)
The Disappearance of My Mother (2019) (Sundance Now)
Emperor (VOD/Digital)
Gabby's Dollhouse (Netflix)
History of Swear Words (Netflix)
Knuckledust (VOD/Digital)
LA's Finest: Season 1 (Netflix)
Love and Monsters (DVD/Blu-ray/VOD/Digital)
Nailed It! Mexico: Season 3 (Netflix)
Summerland (Netflix)
Traces (BritBox)
Yellow Rose (DVD/VOD/Digital)
January 6
The Blues Brothers (Netflix)
The Mummy (Netflix)
The Mummy Returns (Netflix)
The Mummy: Tomb of the Dragon Emperor (Netflix)
The Scorpion King (Netflix)
Surviving Death (Netflix)
Ted (Netflix)
Ted 2 (Netflix)
Tony Parker: The Final Shot (Netflix)
Trainwreck (Netflix)
January 7
Body Cam (Amazon Prime Video)
Cleaning Up: Episode 2 (Sundance Now Exclusive)
The Commons: Episode 6 (Sundance Now Exclusive)
Escape Room (Netflix)
Maara (Amazon Prime Video)
Pieces of a Woman (Netflix)
Shirley (Amazon Original)
Total Control: Episode 4 (Sundance Now Exclusive)
January 8
Charming (Netflix)
Chasing Mavericks (Disney+)
Dickinson: Season 2 (Apple TV+)
The Dissident (VOD/Digital)
Extras – Beyond the Clouds: The Anatomy of Emotion (Disney+ Original)
Herself (Amazon Original)
The Idhun Chronicles: Part 2 (Netflix)
Inside the World's Toughest Prisons: Season 5 (Netflix)
Lupin (Netflix)
Marvel Studios: Legends (Disney+ Original)
Mighty Little Bheem: Kite Festival (Netflix)
Pretend It's a City (Netflix)
Star Wars Forces of Destiny: Volumes 1 to 4 (Disney+)
Stars Fell on Alabama (VOD/Digital)
Stuck Apart (Azizler) (Netflix)
The Tax Collector (Netflix)
January 9
A Discovery of Witches: Season 2, Episode 1 (Sundance Now)
January 10
A Gruta (Amazon Prime Video)
Carlinhos & Carlão (Amazon Prime Video)
Landline (Amazon Prime Video)
The Lost City Of Z (Amazon Prime Video)
No Gogó Do Paulinho (Amazon Prime Video)