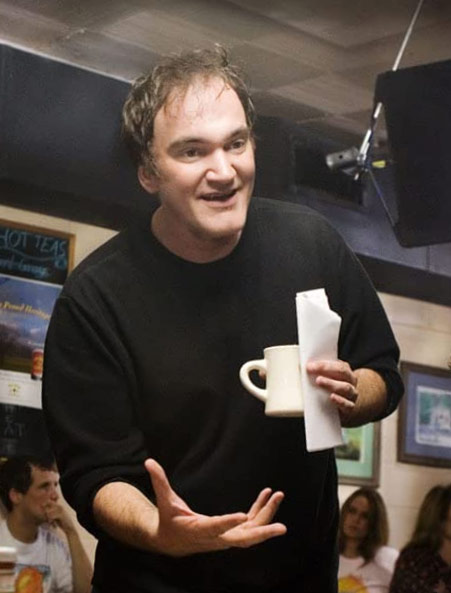 Despite being one of the wealthiest and most successul directors in Hollywood, Quentin Tarantino said on a recent podcast that when he was a kid, his mother once yelled at him about not focusing on his school work, so he decided that when he became rich and famous, he wouldn't share his wealth with her.
He admitted, "I was really bad in my studies in school," adding that he "was officially known as the dumb kid in class." He revealed that he excelled at the things he cared about, but barely squeaked by on the rest. "When it came to school, there was very, very, very little I cared about. I didn't want to be there."
When his school called to talk to his mother about Quentin writing scripts during class hours instead of focusing on the subject being taught, she became frustrated with her son.
"She was bitching at me about that," Tarantino said, "and then, in the middle of her little tirade, she said, 'Oh and by the way, this little writing career?' — with the finger quotes — 'this little writing career that you're doing? That shit is fucking over!'" He explained, "She just meant don't do it in class when you're supposed to be doing something else."
However, Tarantino took her words hard. "When she said that to me in that sarcastic way, I was in my head and I go: 'OK, lady. When I become a successful writer, you will never see penny one from my success. There will be no house for you. There's no vacation for you; no Elvis Cadillac for mommy. You get nothing because you said that."
Brian Koppelman, the host of the podcast The Moment, sounded surprised by this, saying, "Buy her a f***ing house!" He reasoned that Tarantino's mother's words "drove you to prove it. It's time to do the house!"
Tarantino revealed that although he'd once helped his mother get out of a jam with the IRS, he was sticking firm to not buying her a house or car, adding, "There are consequences for your words!"  ~Alexandra Heilbron