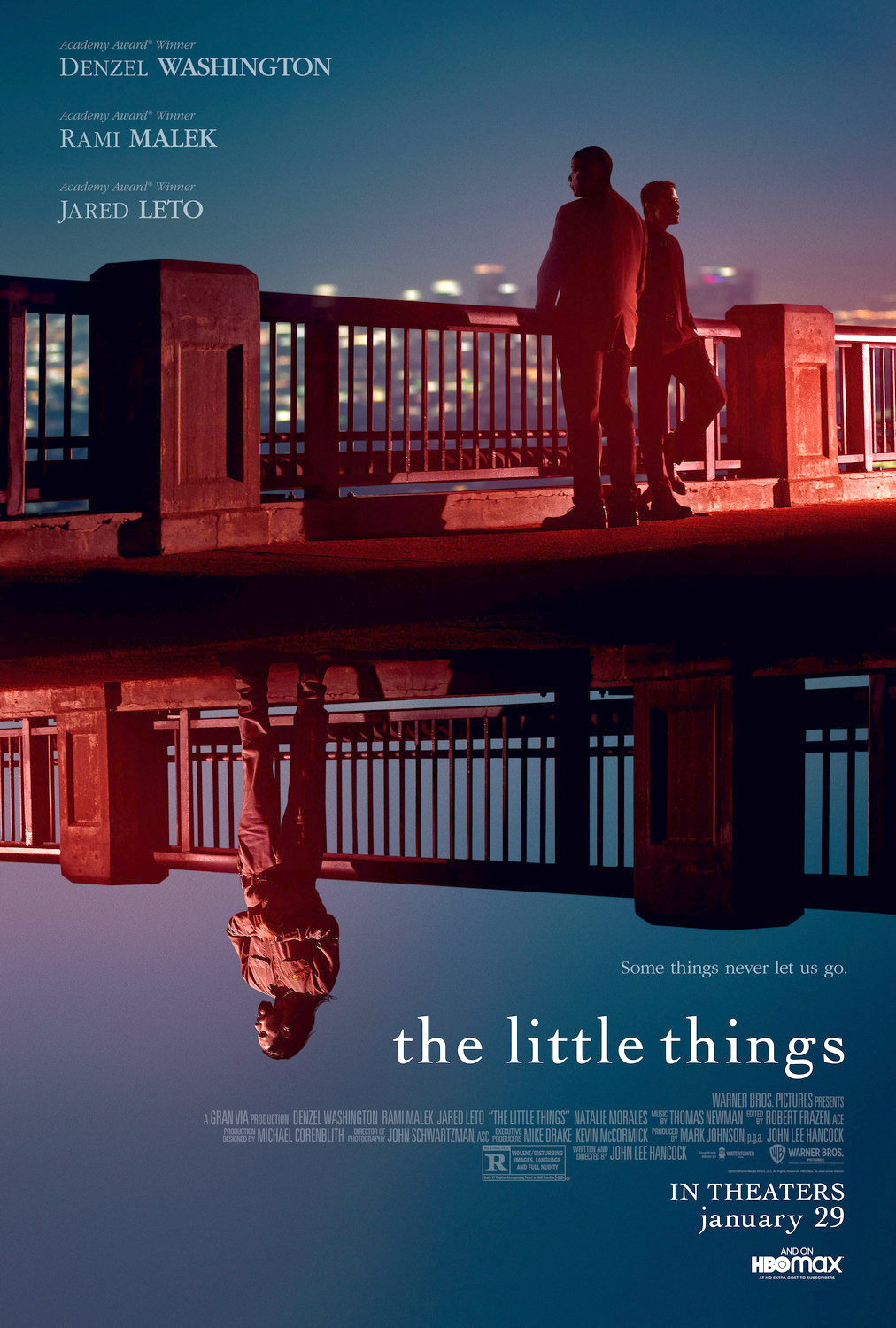 January 2021 closes out with a new film on top of the box office. That film is John Lee Hancock's crime thriller The Little Things. The star-studded release is Warner Bros.' second day-and-date release following last month's Wonder Woman 1984, as it was also released on their HBO Max streaming service. Despite that, the film brought in an estimated $4.8 million to beat out last week's top film and claim the top spot.
Remaining in second place was DreamWorks Animation's The Croods: A New Age. The animated sequel continues to hold strong in theaters thanks to a mix of solid critical reviews, decent word-of-mouth, and most importantly, a lack of true competition in their target demographic. As a result the film saw a minuscule 11 percent drop from last weekend for a gross of $1.8 million. The film's 68-day total now stands at $43.9 million.
Finishing in third once again was Warner Bros.' superhero sequel Wonder Woman 1984. With the film no longer available on HBO Max, its performance at the box office was expected to stabilize. The result was a $1.3 million haul this past weekend for the Gal Gadot-starring sequel. The film now sits at $39.2 million at the domestic box office.
After holding onto the top spot the last two weekends, Open Road and Briarcliff's The Marksman dropped to fourth place. Facing new direct competition in The Little Things, The Marksman saw another 33 percent drop from the previous weekend for a gross of $1.25 million. The film has a 17-day total of $7.8 million.
Rounding out the top five was Sony Pictures' live-action video game adaptation Monster Hunter. The Milla Jovovich-starring action flick narrowly edged out Tom Hanks' News of the World for the final spot in the top five with a $740,000 weekend haul, a small 11 percent drop from last weekend. The film now has a 45-day total of $11.1 million. ~Paolo Maquiraya