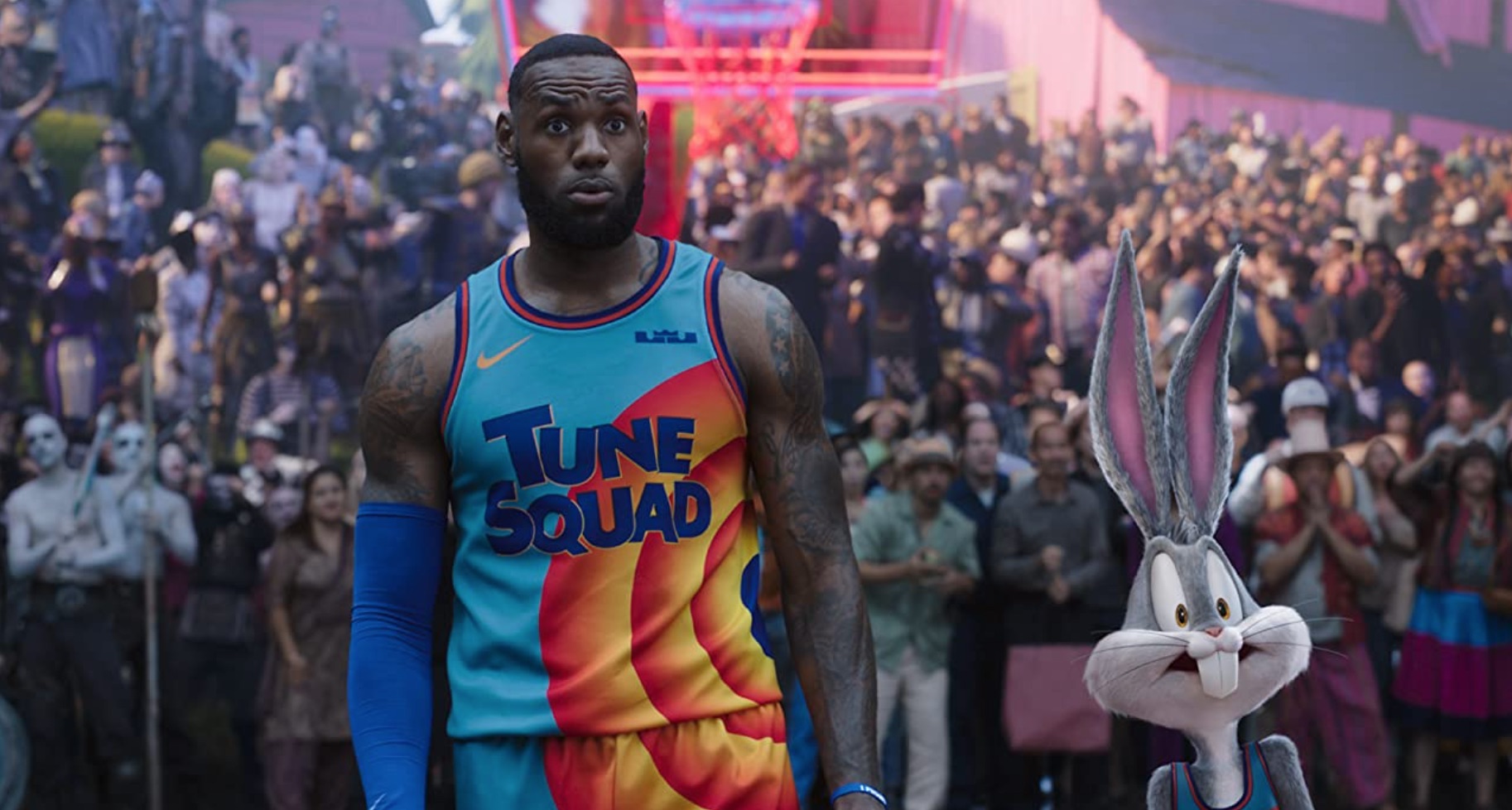 Blockbusters are getting a major break this weekend with the reopening of Ontario theaters today. With Manitoba theaters opening tomorrow (Saturday July 17, 2021), all theaters are active everywhere in Canada! Check out the brand new flicks coming to the big screen, including Space Jam: A New Legacy and Escape Room: Tournament of Champions, and watch the trailers below. ~Cassandra Coleman
Space Jam: A New Legacy: In this family-friendly adventure-comedy, NBA superstar LeBron James struggles to connect with his son Dom, until one day the pair are sucked into the Server-Verse, a place controlled by a rogue A.I. called Al-G Rhythm (Don Cheadle). The only way LeBron can rescue Dom and return to the real world is if he  defeats Al-G Rhythm on the basketball court, so LeBron recruits the Looney Tunes to tackle a new and improved Goon Squad in order for him and Dom to return home. Click here for showtimes.
Escape Room: Tournament of Champions: After the events of Escape Room (2019), Zoey (Taylor Russell) and Ben (Logan Miller) reconnect in Manhattan to uncover the criminals behind the last escape room that left four people dead. As they begin to hatch a plan to bring the organizers to justice, everything goes sideways when they are caught up in a new game, this time with four new players. Find a showtime near you.
Pig: A lone truffle hunter (Nicolas Cage) living in the Oregon wilderness becomes the unwitting target of attackers who kidnap his beloved truffle pig. In a quest to get her back, he returns to Portland to confront his dark past and the people who may have taken his four-legged companion. Playing in select theaters. Click here for showtimes.
Roadrunner: A Film About Anthony Bourdain: In this documentary about late chef Anthony Bourdain, filmmaker Morgan Neville splices together archive footage from his life and career to paint a portrait of who Bourdain was, beyond his work in the kitchen. It also discusses Bourdain's goals, aspirations, and disappointments, as well as how cooking contributed to his personal growth. Playing in select theaters. Click here for showtimes.