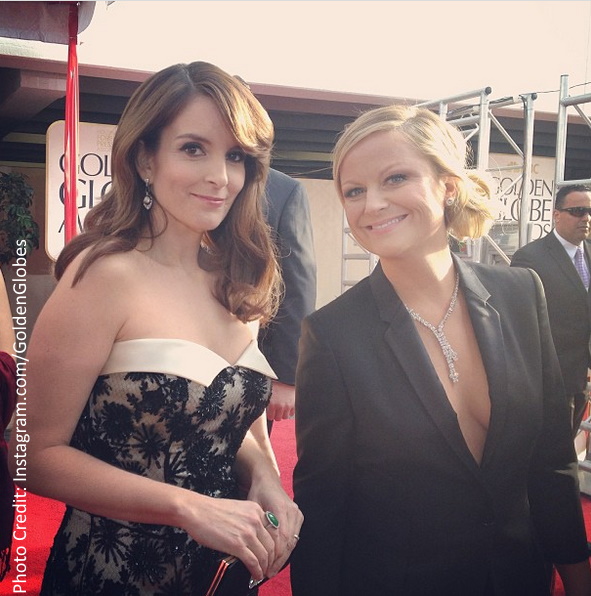 The 78th Golden Globe Awards ceremony takes place at the end of this month, almost two months later than usual due to the coronavirus pandemic.
This year we have Tina Fey and Amy Poehler returning as hosts for the first time since 2015, but due to the COVID-19 pandemic there are some changes to this year's show. Tina will be live from the Rainbow Room atop the Rockefeller Center in New York, and Amy from the Golden Globes' usual location at the Beverly Hilton Hotel in California. The decision was made by the Hollywood Foreign Press Association, NBC, and Dick Clark Productions, as they continue to figure out how to adjust to the pandemic.
With Tina and Amy co-hosting live from separate locations, it is still to be decided whether or not the presenters and nominees will be invited to the ceremony in person, go live remotely, or have a mixture of both. Having Tina broadcast from New York could be helpful for those who are currently working on the East coast, and who would most likely not be able to make the flight over to Los Angeles.
This will be the first time the Golden Globes will be broadcast from multiple locations.
Other finalized decisions include having Satchel and Jackson Lee, children of Spike and Tonya Lewis Lee, be the Golden Globe ambassadors for this year.
The 78th Golden Globe Awards is scheduled to go live on Sunday, Feb. 28 at 5 p.m. PT/8 p.m. EST on NBC. ~Sean Olegario