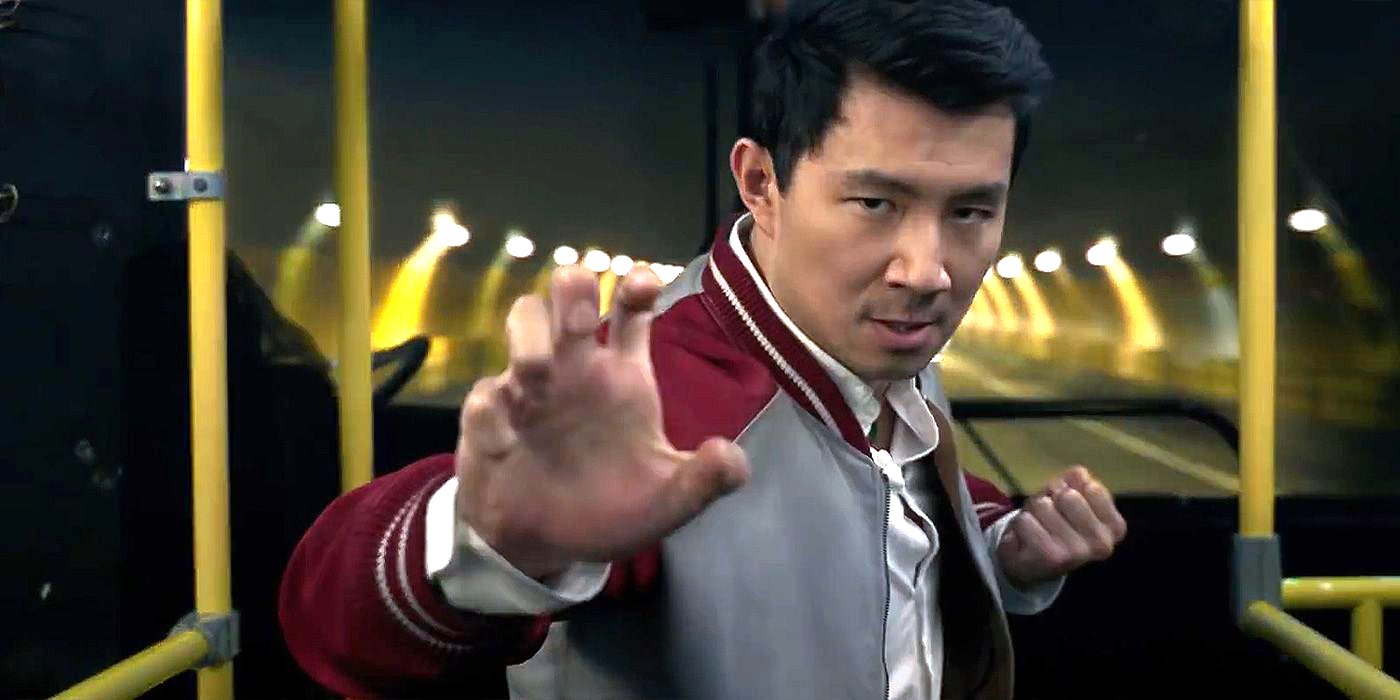 Find out what's streaming this week on Netflix, Amazon Prime Video, Disney+, Apple TV+, BritBox, CBC Gem and more, as well as what's new on DVD and Blu-ray, including Shang-Chi and the Legend of the Ten Rings on DVD/Blu-ray and The Power of the Dog starring Benedict Cumberbatch on Netflix. See the full list below! ~Alexandra Heilbron
The Power of the Dog - Phil Burbank (Benedict Cumberbatch) comes across the widowed proprietress Rose (Kirsten Dunst) and her son Peter (Kodi Smit-McPhee) in town, but his cruel behavior towards them drives them to tears. In response to this, Phil's brother George (Jesse Plemons) comforts them and later goes on to marry Rose. Now that all four are sharing a home, Phil's attention towards the two takes a curious turn. Debuts December 1 on Netflix.
Shang-Chi and the Legend of the Ten Rings - Shang-Chi (Simu Liu) is living a quiet life as a parking valet in San Francisco, along with his best friend and co-worker Katy (Awkwafina). When they're confronted by mysterious assassins who are after the necklace Shang-Chi's mother gave him when he was a child, they're both thrust into Shang-Chi's family's matters and the life he thought he'd left behind. Available November 30 on DVD/Blu-ray.
The Rescue - A soccer coach and 12 players, aged 11 to 16, visit Tham Luang cave in Thailand. Surprised by the sudden monsoon rain in June 2018, this documentary follows how Thai Navy SEALS tried to find them, then were joined by divers from England who were experienced in exploring underground rivers. Ten days passed before the boys and their trainer were finally found four kilometers in, but the rescue operation had only just begun. Debuts December 3 on Disney+.
Mixtape - In 1999, 12-year-old Beverly (Gemma Brooke Allen) lives with her grandmother (Julie Bowen) after her parents die. When she discovers a broken mixtape that her parents made, she sets out to recover the songs -- and learn more about her mom and dad. Debuts December 3 on Netflix.
November 29
14 Peaks: Nothing is Impossible (Netflix)
Murdoch Mysteries: Season 15, Episode 11 (CBC Gem)
November 30
The Cable Guy (Netflix)
Charlie's Colorforms City: Classic Tales with a Twist (Netflix)
Charlie's Colorforms City: Snowy Stories (Netflix)
Charlie's Colorforms City: The Lost Valentines Musical (Netflix)
Coming Home in the Dark (Netflix)
Heaven Can Wait (Blu-ray/Digital)
The Last Duel (Digital)
Malignant (DVD/Blu-ray)
More the Merrier (Netflix)
My Christmas Inn (Netflix)
A Very Royal Christimas: Secrets of Sandringham (CBC Gem)
Saint Maud (DVD/Blu-ray)
The Summit of the Gods (Netflix)
Vikings: Season 4 (Netflix)
December 1
American Dad: Season 17 (Disney +)
Bad Moms (Amazon Prime Video)
The Big Lebowski (Netflix)
Bob's Burgers: Season 12, New Episode (Disney +)
Bridesmaids (Netflix)
The Croods (Netflix)
Deck the Halls (Netflix)
Disney Insider: Season 1, New Episode (Disney+)
Dopesick: Season 1, New Episode (Disney +)
The Great North: Season 2, New Episode (Disney +)
Hawkeye: Season 1, New Episode (Disney+)
Home (Netflix)
Impractical Jokers: The Movie
JoJo's Bizarre Adventure: Stone Ocean (Netflix Original)
Kayko and Kokosh: Season 1 & 2 (Netflix Original)
Kubo and the Two Strings (Amazon Prime Video)
Lost in Space: Season 3 (Netflix Original)
Les Misérables: The Staged Concert (Netflix)
Love Actually (Netflix)
Meet Joe Black (Netflix)
Notting Hill (Netflix)
Paul Blart: Mall Cop (Netflix)
The Power of the Dog (Netflix Original)
Queen & Slim (Netflix)
Reservoir Dogs (Netflix)
Schindler's List (Netflix)
Spartacus (Netflix)
Spider-Man 3 (Netflix)
Storm Rising: Season 1 (Disney+)
Tears of the Sun (Netflix)
The Tower (BritBox)
Trolls (Netflix)
Tyler Perry's Madea's Big Happy Family (Netflix)
Wild Wild West (Netflix)
December 2
Carlos Ghosn: The Last Flight (Amazon Original)
Coyotes (Netflix Original Series)
The Flash: Season 8 (Netflix)
Inside Edge: Season 3 (Amazon Original)
Jumanji: The Next Level (Netflix)
Mayor of Kingstown (Paramount+)
Single All the Way (Netflix Original)
Till Death (Amazon Prime Video)
The Whole Truth (Netflix Original)
December 3
Alex Rider: Season 2 (Amazon Original)
Arrow Season 8 (Amazon Prime Video)
Betrayed (VOD/Digital)
Brian Wilson: Long Promised Road (VOD)
Cobalt Blue (Netflix Original)
Coming Out Colton (Netflix Original Series)
Continent 7: Antartica: Season 1 (Disney+)
Deadlock (VOD/Digital)
Diary of a Wimpy Kid (Disney+)
Disney Holiday Magic Quest (Disney+)
Jurassic World Camp Cretaceous: Season 4 (Netflix Original)
Harlem (Amazon Original)
A Hidden Life (Disney+)
Incitement (VOD/Digital)
Mariah's Christmas: The Magic Continues (Apple TV+)
Mickey & Minnie Wish Upon A Christmas (Disney+)
Mixtape (Netflix Original)
Money Heist: Part 5, Vol 2 (Netflix Original)
Money Heist: From Tokyo to Berlin: Volume 2 (Netflix Original)
The Fast and the Furious (Netflix)
2 Fast 2 Furious (Netflix)
The Fast and the Furious: Tokyo Drift (Netflix)
Fast & Furious (Netflix)
Fast Five (Netflix)
Fast & Furious 6 (Netflix)
Furious 7 (Netflix)
Red Pill (Digital)
The Rescue (Disney+)
Shaun the Sheep: The Flight Before Christmas (Netflix)
Spies In Disguise (Disney+)
Uncoupled in Rio (Amazon Original)
Workin' Moms: Season 5 (Netflix)
December 4
Big Blue (CBC Gem)
December 5
Heartland: Season 15, Episode 8 (CBC Gem)
Japan Sinks: People of Hope: Season 1, Episode 8 (Netflix)