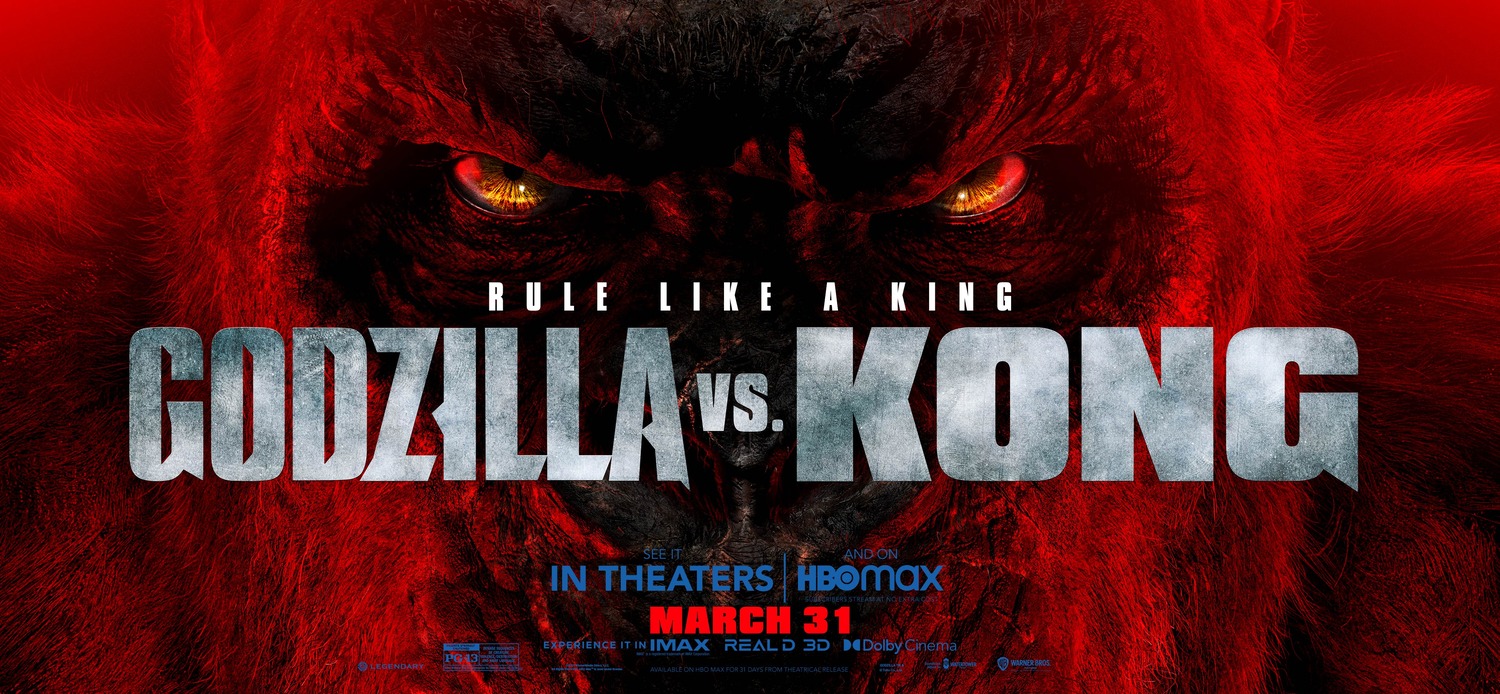 There are some hotly anticipated movies hitting theaters this weekend, including Godzilla vs. Kong. Check out the trailers below to decide what you want to see this long weekend. Happy Easter everyone! ~Sean Olegario
Godzilla vs. Kong - Kong and his protectors undertake a perilous journey to find his true home, and with them is Jia, a young orphaned girl with whom he has formed a unique and powerful bond. But they unexpectedly find themselves in the path of an enraged Godzilla, cutting a swath of destruction across the globe. The epic clash between the two titans—instigated by unseen forces—is only the beginning of the mystery that lies deep within the core of the Earth. Click here for showtimes.
The Marksman - Arizona rancher Jim Hanson (Liam Neeson) wants to be left alone on his isolated stretch of land as he fends off eviction notices. But everything changes when Hanson, an ex-Marine sharpshooter, witnesses 11-year-old migrant Miguel fleeing with his mother Rosa from drug cartel assassins. Jim sneaks Miguel out of the local U.S. Customs and Border Patrol station and together, they hit the road with the group of killers in pursuit. Click here for showtimes.
The Unholy - After a supposed visitation from the Virgin Mary, Alice, a hearing-impaired girl, is inexplicably able to hear, speak and heal the sick. As word spreads and people from near and far flock to witness her miracles, a disgraced journalist (Jeffrey Dean Morgan) hoping to revive his career visits the New England town to investigate. When terrifying events begin to happen all around, he starts to question if these phenomena are the works of the Virgin Mary or something sinister. Click here for showtimes.
French Exit - When Manhattan socialite Frances Price (Michelle Pfeiffer) is widowed, she gets her son Malcolm (Lucas Hedges) out of boarding school to live with her. Twelve years later, she's spent her inheritance and is broke. They move to Paris when a friend offers a free apartment. Malcolm and his mother are so inseparable that he hasn't been able to tell her that he's engaged to his girlfriend (Imogen Poots). In Paris, they make friends with a group of eccentric characters, who help search when Frances' cat goes missing because she believes he's the reincarnation of her husband. Click here for showtimes.
Violet Evergarden - Following the events of the Great War, Violet, a professional ghostwriter, is hired by a young man who doesn't have long to live, and who wants to leave his family letters to be read after his death. But she still has feelings for her lost love Gilbert, who hasn't been heard from since the war ended. When Violet receives a clue that Gilbert may be alive, she decides to search for him. Click here for showtimes.