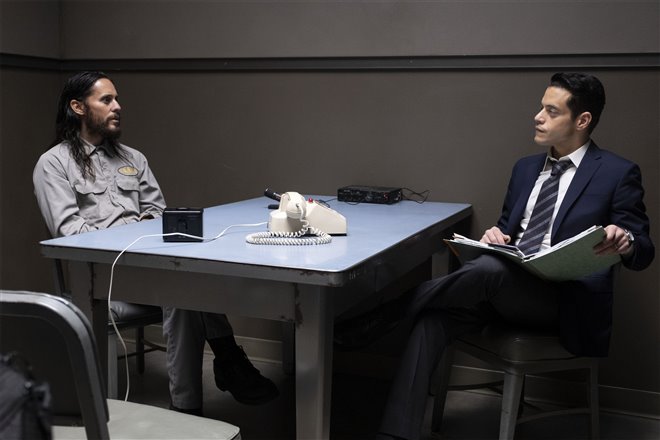 There is just one new movie opening in theaters today -- The Little Things starring Denzel Washington, but several classic movies are also getting re-releases, including Groundhog Day starring Bill Murray. Watch the trailers below to decide what you want to see this weekend! ~Alexandra Heilbron
The Little Things - Deke Deacon (Denzel Washington), a burned-out deputy sheriff from Kern County, California is sent to Los Angeles to team up with L.A. Sheriff's Department Sergeant Jim Baxter (Rami Malek) in an effort to track down a serial killer. When the count reaches four murders, the detectives become even more determined to find the killer. Deacon has theories that lead him to arrest a suspect (Jared Leto), but an alibi sets him free. For his part, Baxter is unaware that the investigation is dredging up echoes of the older policeman's past, uncovering secrets that could threaten more than the case. Click here for showtimes.
Returning to screens this weekend in select cities:

Groundhog Day - TV weatherman Phil Connors (Bill Murray) travels with his producer Rita (Andie MacDowell) and cameraman Larry (Chris Elliott) to Punxsutawney, Pennsylvania to cover the annual Groundhog Day festivities. Phil believes he's above covering such an event and hates small towns. Rita and Larry think he's pompous and can't stand him. But after grudgingly reporting on the event, instead of returning home as soon as possible, the crew is forced to stay overnight when a blizzard hits. When Phil wakes up the next morning, he finds it's February 2nd all over again and he's forced to live the same day over and over again. Click here for showtimes.

Remember the Titans - The true story of a football team and what happens when three high schools (two black and one white) are integrated in 1971. The former white coach steps down, and a black coach (Denzel Washington) takes over, much to the chagrin of those local people with lingering racist tendencies. Click here for showtimes.

The LEGO Movie - Emmet (voice of Chris Pratt) is an ordinary, perfectly average LEGO figure who is mistakenly identified as the most extraordinary person and the key to saving the world. He is drafted into a fellowship of strangers hoping to stop an evil tyrant, and sent on a journey for which Emmet is hopelessly and hilariously underprepared. Click here for showtimes.

Mean Girls - After living in Africa, Cady Heron (Lindsay Lohan) has no idea what's in store when she enrolls at a high school in a small town. Cady isn't aware how "wild" things can be in civilization until she crosses paths with one of the meanest species of all -- the "Queen Bee," who at this particular high school is the cool and calculating Regina George (Rachel McAdams). Things get worse for Cady when she falls for Regina's ex-boyfriend Aaron. Surrounded by jocks, mathletes, flaky teachers and subcultures galore, Cady navigates the harrowing social ladder of junior year, and life in the jungle turns out to be cake compared to high school. Click here for showtimes.