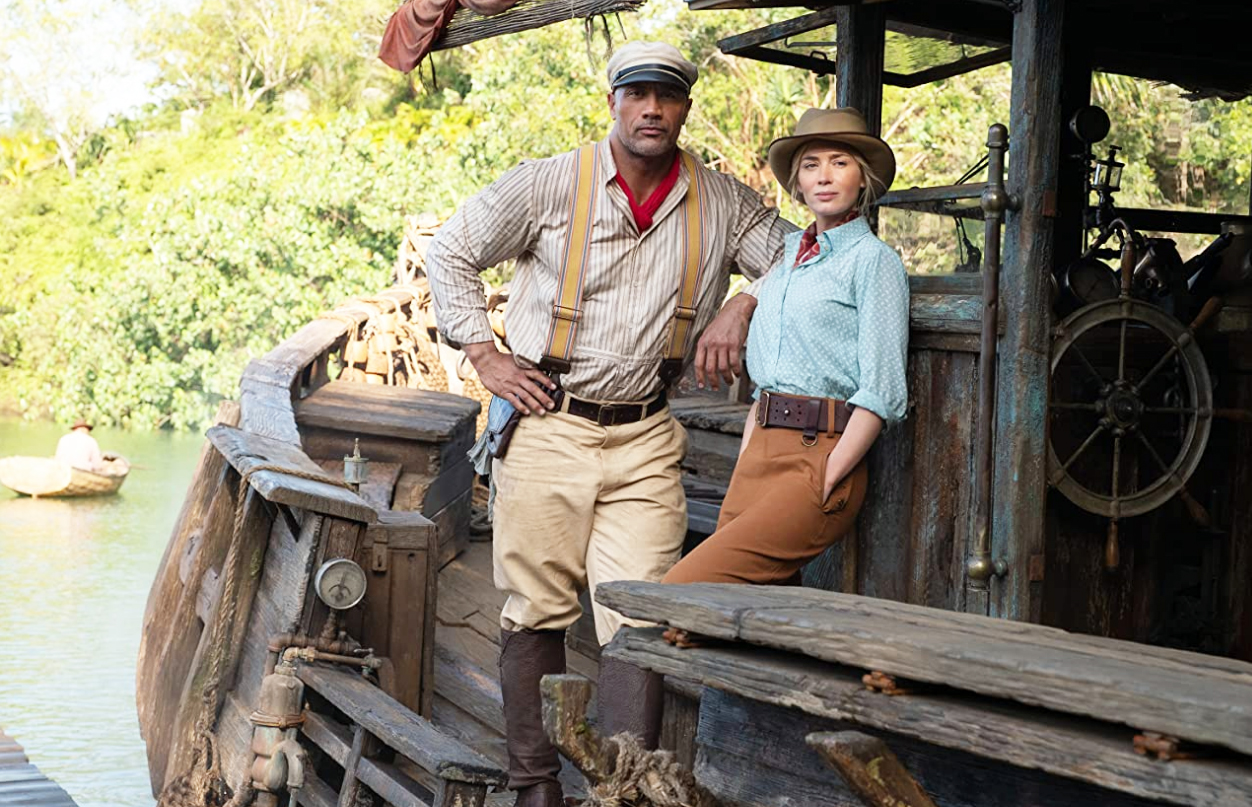 Theaters will be making an epic comeback this summer as the movie industry brings out a myriad of new and exciting releases. So if you're a movie lover and avid theatergoer, check out some of the summer's most anticipated films, from Disney's Jungle Cruise, to Paramount's Snake Eyes: G.I. Joe Origins and Warner Bros.' Reminiscence. ~Cassandra Coleman
Black Widow: Kicking off what is sure to be a very full summer, Disney's Black Widow follows the ruthless assassin and much loved avenger of the same name, also known as Natasha Romanoff (Scarlett Johansson). This time, we watch as Natasha is on the run after the events of Captain America: Civil War. Struggling to come to terms with her past life while being pursued by her evil former bosses, Natasha faces her past, revisits old relationships, including with her sister (Florence Pugh) and fights for her life against a new masked villain. Coming to theaters this weekend, July 9. Click here for showtimes.
Space Jam: A New Legacy: Calling all basketball fans! In this entry to the much-loved Space Jam series, we watch as NBA superstar LeBron James can't seem to connect with his son Dom (Cedric Joe), who dreams of becoming a videogame developer, because he enjoys creating games more than playing them. But LeBron and Dom's world gets flipped upside down when the two of them get sucked into the Server-Verse, a digital space controlled by a rogue A.I. named Al-G Rhythm (Don Cheadle). In theaters July 16.
Snake Eyes: G.I. Joe Origins: Snake Eyes (Henry Golding) is introduced to an Ancient Japanese Clan after he unwittingly saves the life of Storm Shadow (Andrew Koji), the clan's heir. As a token of his appreciation, Storm Shadow offers Snake Eyes a place in the clan. But before Snake Eyes can join the dynasty of ninjas that have brought peace to the world, he must face the three challenges of the warrior, which will give him access to the clan's knowledge and power. At the same time, a dangerous adversary looms that threatens to expose Snake Eyes' past as he fights for his future in the clan. In theaters July 23.
Jungle Cruise: When Dr. Lily Houghton (Emily Blunt) discovers an ancient legend that tells of a tree in the Amazon with  magical healing powers, she recruits savvy tour guide Frank Wolff (Dwayne Johnson) to guide her downstream on a quest to uncover the tree. But the trip is not all smooth sailing when the duo encounters danger and obstacles that are hidden in the deceptive beauty of the lush rainforest. Catch it on the big screen or on Disney+ with Premier Access July 30.
Free Guy: Guy (Ryan Reynolds) is enjoying a regular day as a bank teller when he discovers that he is actually a non-player character (NPC) in an open world video game -- and one that will soon be destroyed by its creator. Armed with the knowledge that nothing he does matters and thanks to a coding mishap developed by programmers Milly (Jodie Comer) and Keys (Joe Keery), Guy's newfound self-awareness inspires him to become the hero of his own story. In the spirit of becoming a true "good guy," Guy goes on a mission to save the other characters in the game from destruction, tackling dangerous obstacles along the way. In theaters August 13.
Reminiscence: This film is vaguely reminiscent of Christopher Nolan's Inception, although it boasts something new and exciting in its exploration of the past. That could be in the depth of the lead character, Nick Bannister (Hugh Jackman), a scientist and private investigator of the mind who discovers a method of reliving past memories. Living on a sunken stretch of the Miami coast, he uses technology to navigate the dark and alluring world of the past. When Nick forms a deep bond with new client Mae (Rebecca Ferguson), she vanishes. As Nick forages into Mae's memories to find out where she's been, he encounters dangerous men and a conspiracy. Keep an eye out for this movie when it comes to theaters and HBO Max on August 20.
Shang-Chi and the Legend of the Ten Rings: Rounding out the summer with a release on the Friday of Labor Day weekend, Shang-Chi is the latest addition to the Marvel Cinematic Universe. It follows the titular skilled martial artist Shang-Chi (Simu Liu). Since he was young, he was told of the Ten Rings organization and an ancient weapon that gives his family power. Now grown up and an agile warrior, Shang-Chi must face his father (Tony Chiu-Wai Leung), who is the powerful and murderous leader of what is actually a criminal organization. As Shang-Chi tries to escape the Ten Rings and his father's evil shadow, he grapples with the past, ultimately returning to the organization to face his demons. In theaters September 3.